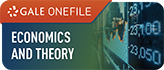 Discover content useful for starting a business, marketing a product, developing policy, analyzing trends, and more.
Classroom Video On Demand provides top-quality videos across the entire secondary curriculum, including life skills and guidance.
Academic Video Online makes video material available with curricular relevance: documentaries, interviews, performances, news programs and newsreels, and more. Search for award-winning films including Academy®, Emmy®, and Peabody® winners and access content from PBS, BBC, 60 MINUTES, National Geographic, Annenberg Learner, BroadwayHD™, A+E Networks' HISTORY® and more.