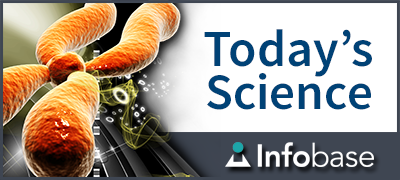 Today's Science bridges the gap between the science taught in class and real-world discoveries—giving in-depth explanations of important advances in biology, chemistry, the environment, space, physics, and technology. Featured articles offer easy access to related content such as crossword puzzles, cartoons, and questions; additional articles that help place news and discoveries in context; and interviews with scientists that bring the research to life.
Science Online offers a comprehensive overview of a broad range of scientific disciplines. Topic Centers feature specially selected content on core science disciplines to help you find a starting point for their research.
This database is a definitive resource for both the applied and general sciences. With coverage dating back to 1986, ProQuest Science Journals features over 1030 titles, with more than 760 available in full text. Search over 2.7M records, dating back to the mid 1980s.
Academic Video Online makes video material available with curricular relevance: documentaries, interviews, performances, news programs and newsreels, and more. Search for award-winning films including Academy®, Emmy®, and Peabody® winners and access content from PBS, BBC, 60 MINUTES, National Geographic, Annenberg Learner, BroadwayHD™, A+E Networks' HISTORY® and more.
Teen Health & Wellness provides middle and high school students with nonjudgmental, straightforward, curricular and self-help support, aligned to state, national, and provincial standards. Topics include diseases, drugs and alcohol, nutrition, mental health, suicide and bullying, green living, LGBTQ issues, and more.