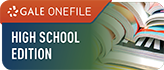 GALE HS Edition - Search magazines, journals, newspapers, and reference on a range of topics.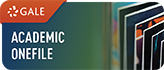 GALE Academic OneFile - provides millions of articles from over 17,000 scholarly journals and other authoritative sources—including thousands of podcasts and transcripts from NPR and CNN as well as videos from BBC Worldwide Learning.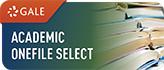 GALE Academic OneFile Select covers everything from art and literature to economics and the sciences. This resource for academic research integrates the full text of publications from across the disciplines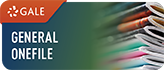 GALE General OneFile allows researchers to find the information they want quickly. With intuitive searching that mirrors Internet searches, users can easily tap into sources that are guaranteed for quality.
GALE Criminal Justice is helpful for students studying law and law enforcement, terrorism, homeland security, forensic science, and more. Search full text articles from publications like Duke Law Journal, Fordham Urban Law Journal, and Journal of Criminal Law & Criminology.