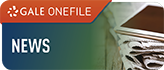 Access major U.S. and international newspapers online to search articles instantly by title, headline, date, or other fields.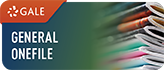 General OneFile allows researchers to find the information they want quickly. With intuitive searching that mirrors Internet searches, users can easily tap into sources that are guaranteed for quality (magazines, news, & journal articles on general interest topics & current events).
Allsides exposes people to information and ideas from all sides of the political spectrum so they can better understand the world — and each other. Our balanced news coverage, media bias ratings, civil dialogue opportunities, and technology platform are available for everyone and can be integrated by schools, nonprofits, media companies, and more.
The Learning Network publishes about 1,000 teaching resources each school year, all using Times content — articles, essays, images, videos, graphics and podcasts — as teaching tools across subject areas. Activities for students, including writing prompts, quizzes, films and contests, and resources for teachers, such as lesson plans, webinars and PD tools are offered as well.
The Wayland Student Press Network (WSPN) is the online student media network of Wayland High School in Wayland, MA. Content of WSPN has always been published first and exclusively on the Web, focusing on visual communication and interaction with the viewers. Founded in 2007, WSPN was created with the purpose of raising awareness of school activities and connecting different parts of the community in a central location.